Watch
The trees can't grow without the sun in their eyes.
And we can't live if we're too afriad to die.
How hard can it be to read a map? Which show the correct way only under special light?

Luckily for her, she can control fire

Blue fire burns at night, red at day

CRITIQUE NOT DESIRED
This is commissioned work, already paid, so critiques are NOT desired!
Notes:
Painter + cs3 + wacom intuos4
size = 11000 x10000 300 dpi.
COMMISSION INFO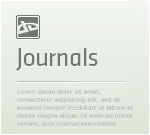 Im Back + commissions!Back - And commissions!

Yay, im back! :la: Missed me? :nana: Whoa, oook, my inbox looks scary atm >_> But so much feedback!!! :la: Thanks guys, i really appreciate it :love:

New work: :thumb293125355: :la:

Also, i decided to open up commissions, yaay. Will leave some general info about them below, until i find some better journal skin or something ;P

Commission information [Status: OPEN]

If you are interested in a commission, please read this before sending me a note with your request <3

Art is just my hobby, i paint when i have free time, every painting takes around 50 hours to finish, it will take me several weeks to finish only on
All my work is copyrighted and may NOT be used without my written and expressed permission.